Our Multidisciplinary
Capabilities
Navigate ever-changing consumer behaviour, technologies, and market trends to reach new heights in the digital space. Our cross-discipline expertise enables you to break through the clutter and accelerate online and offline growth.
Strategy
Whether it's media, social, search, or digital transformation, we help chart your path to success. Informed by a deep understanding of audiences, our holistic strategies around media, communication, and experience empower you to succeed.
Eliminate friction, direct attention, and attract engagement to drive performance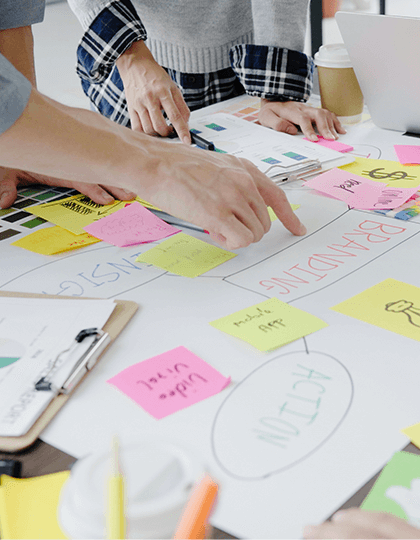 Our experience in paid and organic channel strategies, backed by data and audits, help brands unlock new opportunities and drive growth.
Next, our performance mindset, precision targeting expertise, and techno-creative DNA come together to help you win consumers' attention and loyalty.
Media
Powered by data-led consumer segmentation, our unmatched media capabilities span across every business category and digital channel. From strategy and planning to best-in-class activations, we help you deliver impactful solutions to high-value audiences – at scale.
Get results across owned, paid & earned media with our performance mindset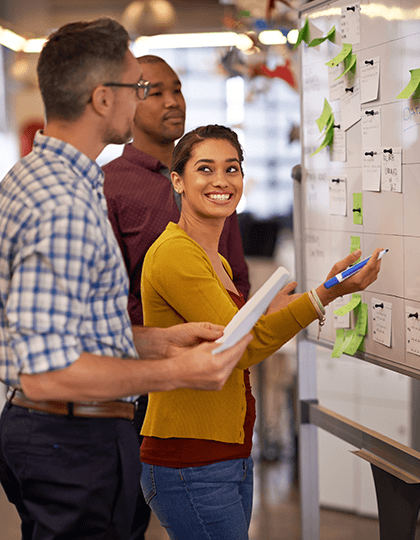 As part of India's second largest media network, we are well equipped to help you boost awareness, consideration, conversion, and ROAS.
Armed with rich data insights, media planning frameworks and innovative tools, we craft 360-degree path-breaking campaigns involving, but not limited to, display ads, programmatic, paid search, and social media.
Social
Through a deep understanding of social media, we elevate reach, engagement, and conversion across platforms. We specialize in dynamic creatives, social-first content, A-list influencer collaborations, insightful social listening, ORM, and more.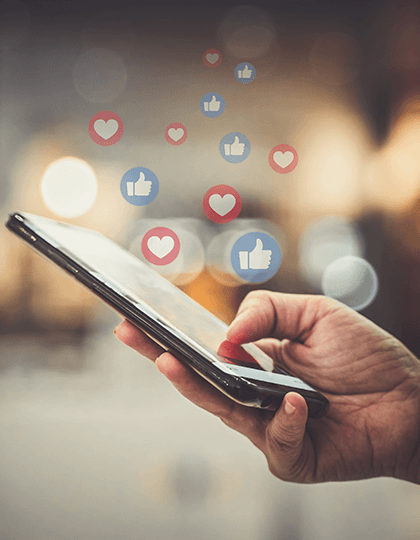 We enable social media journeys that help you maximize reach, build brand love and close more deals.
We track brand conversations on all channels to deliver multi-level insights that help you understand consumer sentiments, steer conversations, and avoid reputational damage.
Commerce
We focus on seamlessly moving customers along the path to purchase using a holistic approach. With innovative brand building and operational excellence at the core, we help you eliminate friction points, navigate marketplaces, and ensure retail-readiness in the D2C era.
Accelerate sales with our unique media, experience, content & retail framework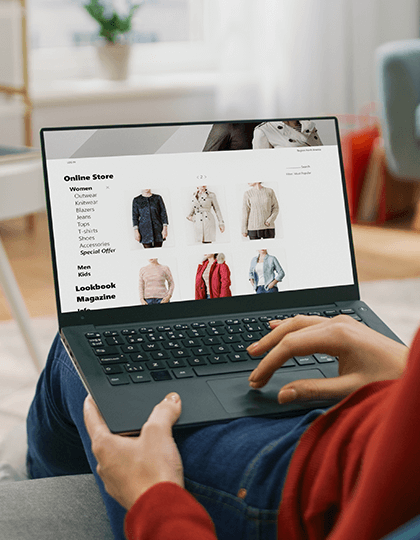 No matter where you are in your e-commerce journey, our comprehensive offering helps you ensure discoverability, build consideration, and win your next wave of internet-savvy shoppers.
With industry-first, proprietary tools for hyperlocal activation, campaign automation, commerce asset management, and digital shelf monitoring – we're all set to deliver bottom line impact.
Creative
Creativity fuels all our endeavours. No matter the medium – personalized campaign creatives, quirky chatbots, purpose-driven films or immersive experiences – we ensure the right message always reaches your audience.
Build brand equity with our unconventional ideas and brilliant execution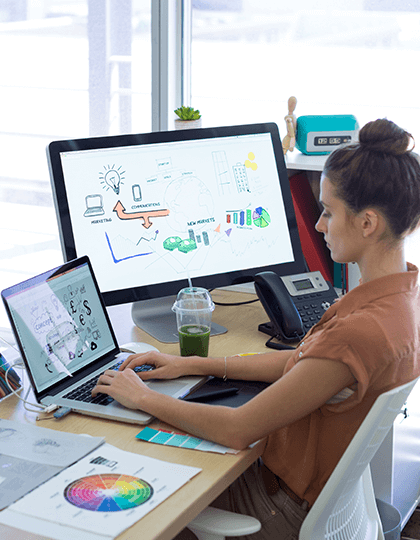 Our award-winning creative experts identify your target audience, analyze trends, craft ideas, and develop compelling visuals in innovative formats for impactful campaigns. We help you leverage all available platforms to ensure that your message is communicated effectively.
Obsessed with audience insights, we create a complete ecosystem, connecting offline and online journeys to reach every relevant touchpoint in memorable ways. Using powerful and engaging content, we help keep the conversation between customer and brand alive.
Data & Technology
We enable business transformation through digital. We help you build the best omnichannel experiences and drive growth using industry-leading data, DXP, AdTech, Martech, and CRM solutions.
Create a future-ready, data-driven technology ecosystem to drive powerful business outcomes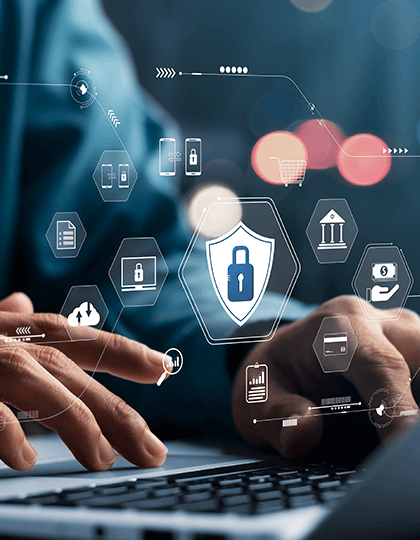 Born digital, we understand the power data can bring to your business across all consumer touchpoints and backend processes.
Powered by best-in-class partnerships and tools, our holistic, full-funnel approach helps you build a robust technology backbone tailored to meet specific business needs. Alongside, we help you leverage zero party and first party data to prepare for a cookieless future.
A glimpse of our cutting-edge tech offerings
Data & CDP Services
Get a unified customer view, enhance user journeys and optimise marketing spends with identity consulting and CDP implementation services.
AdTech & MarTech Solutions
Increase efficiencies and accelerate sales across marketing and ecommerce channels using the right CRM data, processes, and martech solutions.
Digital Experience Platforms
Provide your customers a fully integrated and seamless digital experience across channels and devices – at scale.
Analytics
We unearth actionable insights from 1st, 2nd, and 3rd party data to help you power decision intelligence. Our ML-led solutions for data mining, measurement, reporting, etc. help you stay contextual and connected.
Reengineer marketing decisions with data-driven insights to improve performance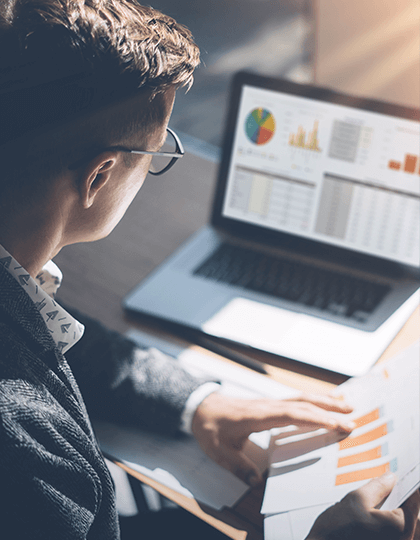 With our proprietary Audience Management Platform, brands can easily identify high-value audiences, enable cross-channel syndication, and demonstrate impact through closed-loop measurement.
Our custom business intelligence solutions help you quickly move from insight to foresight to action and autonomous optimization.
A glimpse of our cutting-edge offerings
Always-on Website Audits
Audit your website 24×7 to proactively address concerns before they surface in the customer journey.
Continuous Benchmarking
Analyze organic search data for longer periods and benchmark your performance against competitors.
Digital Experiences
Customer experience is at the core of everything we do. Using technology, data, and creativity, we enable impactful, frictionless experiences across all your assets and consumer touchpoints. From custom product development to SEO, CRO and website transformation – we do it all.
Deliver seamless digital brand experiences that build affinity and loyalty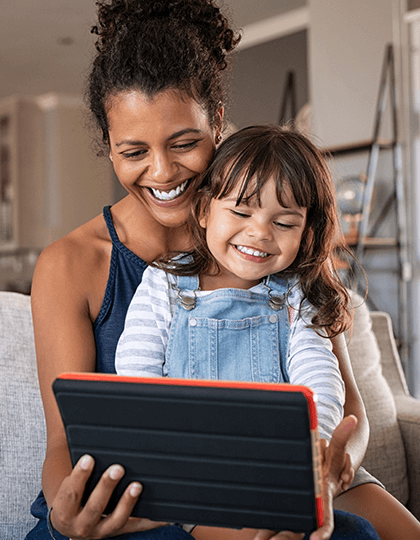 Following a nimble, user-centric approach, we deliver next-gen solutions and services that result in exceptional business outcomes for brands of all categories and sizes.
Leveraging strong partnerships, proven processes, and best-in-class tools, we help you build and manage brand assets that drive committed growth and engagement. Our seasoned teams of developers, UI/UX experts, and digital specialists do what it takes to remove conversion barriers and optimize user flow.
A glimpse of our cutting-edge offerings
Website, app, and product development
Enhance your digital and mobile presence through top-notch websites, innovative apps, and custom products tailored to deliver a frictionless user experience.
Search Engine Optimization (SEO)
Enhance your web presence and increase organic traffic with best-in-class SEO strategies, keyword research, execution, and reporting.
Conversion Rate Optimization (CRO)
Improve customer experience, get more qualified leads, lower acquisition costs, and increase revenue by leveraging our comprehensive CRO solutions.
Talk to us
Learn how we can help your brand create impact and drive conversion.